Hi there! I hope you are all staying warm and cozy during this new year! I have been busy this month with tons of updates and new additions to my store.
Now that we are settled in to our school year here in America I am working very hard on solving word problems with my first graders! I recently blogged all about how I teach word problems during one of my Math Tip Monday posts that you can read

HERE

.
I just updated my

Winter

Word Problems,

Valentine

Word Problems, and

Word Problem Bundle

! If you own these items be sure to redownload them from your "My Purchases" tab on Teachers Pay Teachers for the updated version (for free of course!)
I love this bundle because it has a similar format your kids can get used to and provides fun themed centers for the entire year! I don't know about yours, but my students always seem to need more practice solving story problems.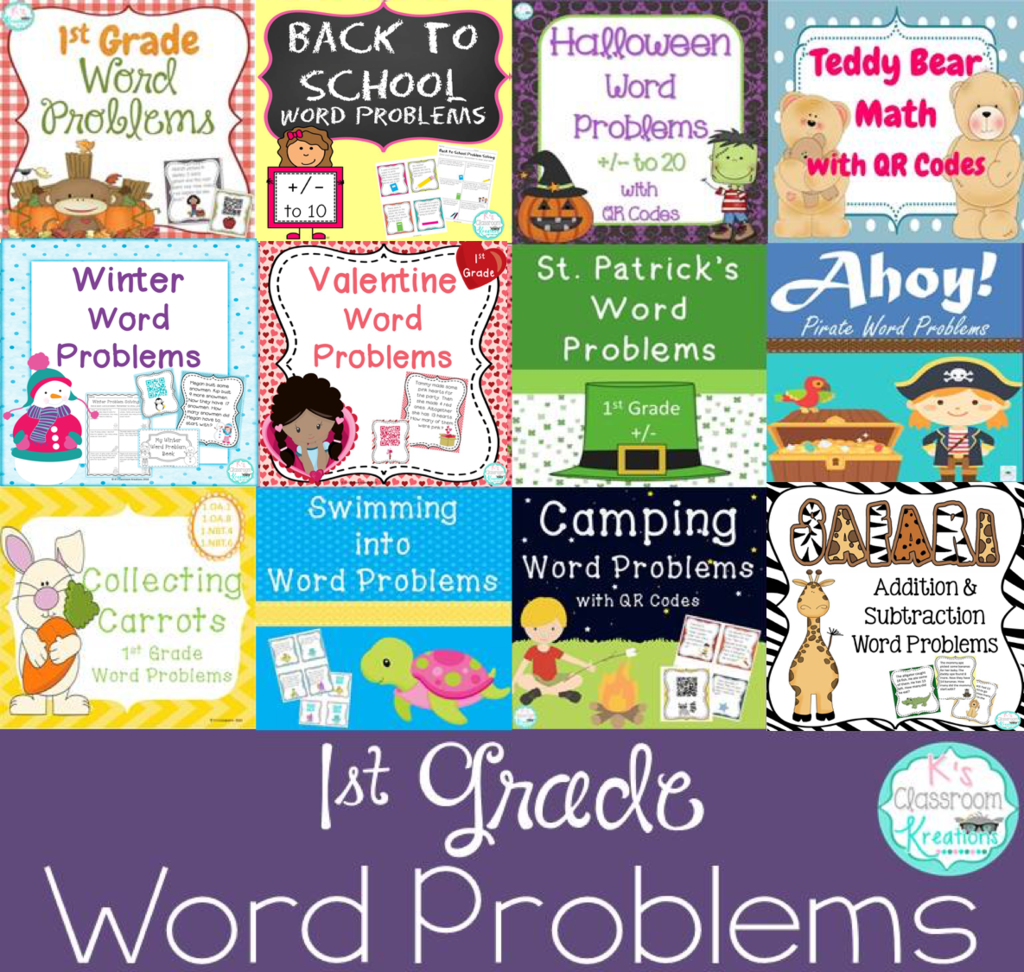 My word problem sets have a variety of addition and subtraction problems to 20, and to only 10 for the beginning of the year sets (with unknowns in all positions). I like to include a variety of answer sheets. I typically use the blank pages during center time. The pages with the problems written out work well for homework pages or quizzes. I also include answer keys and QR codes for self-correcting if you choose.
My newest addition to this series includes Mini-Books. Students can create their own word problems to solve, or work with partners. For those students struggling with writing, differentiated sentence starters are available. These open ended problems help you get a better understanding of who understands the addition and subtraction process and who needs more support.
These examples are from my most recent Carnival Word Problem Set:
We had our first snow day this week (meaning light dusting here in the south) which gave me some time to add a few new goodies to my store. My Valentine's

Counting to 120

math center and

Carnival Word Problem

set will be 50% off until Monday night.
Last but not least, I want to wish all my teacher friends down under a very happy start to their school year. I lived in Australia during college and absolutely fell in love with it's beauty!!
As a special treat for you I am putting my

Owl

Themed Classroom and

Ocean

Themed Classroom Organization and Decor sets on sale through the end of the month! Happy teaching!